Flatiron Reflection
Internship at Future Expansion
Flatiron Reflection is Future Expansion's winning entry for the 2017 Flatiron Holiday Installation competition. Inspired by the columnar organization of the Flatiron Building, the proposed installation took the shape of a column fragment at the scale of the public plaza. The fluted perimeter engaged the public with its occupiable niches while a panoramic central space framed many of the iconic skyscrapers near the heart of the historic Flatiron District. A bundle of shimmering tubes, the installation is digitally generated and managed during its design development and fabrication. The installation was on view at the Flatiron North Plaza from November 2017 to New Years Day of 2018.
Program:
public art installation
Role:
Concept design, design development, computational design, visual design
Location:
New York, NY, USA
Date:
On View from Nov 20, 2016 - Jan 2, 2017
Press:
Dezeen
,
Archdaily
,
Archpaper
,
Instagram
Images and drawings courtesy: Future Expansion
Sited at the heart of the historic Flatiron District, Flatiron Reflection is surrounded by iconic skyscrapers and Madison Square Park.

The fluted perimeter creates occupiable niches.

The panoramic central viewing space frames the Flatiron Building.

The ambient urban dynamics imprints on the reflective surfaces.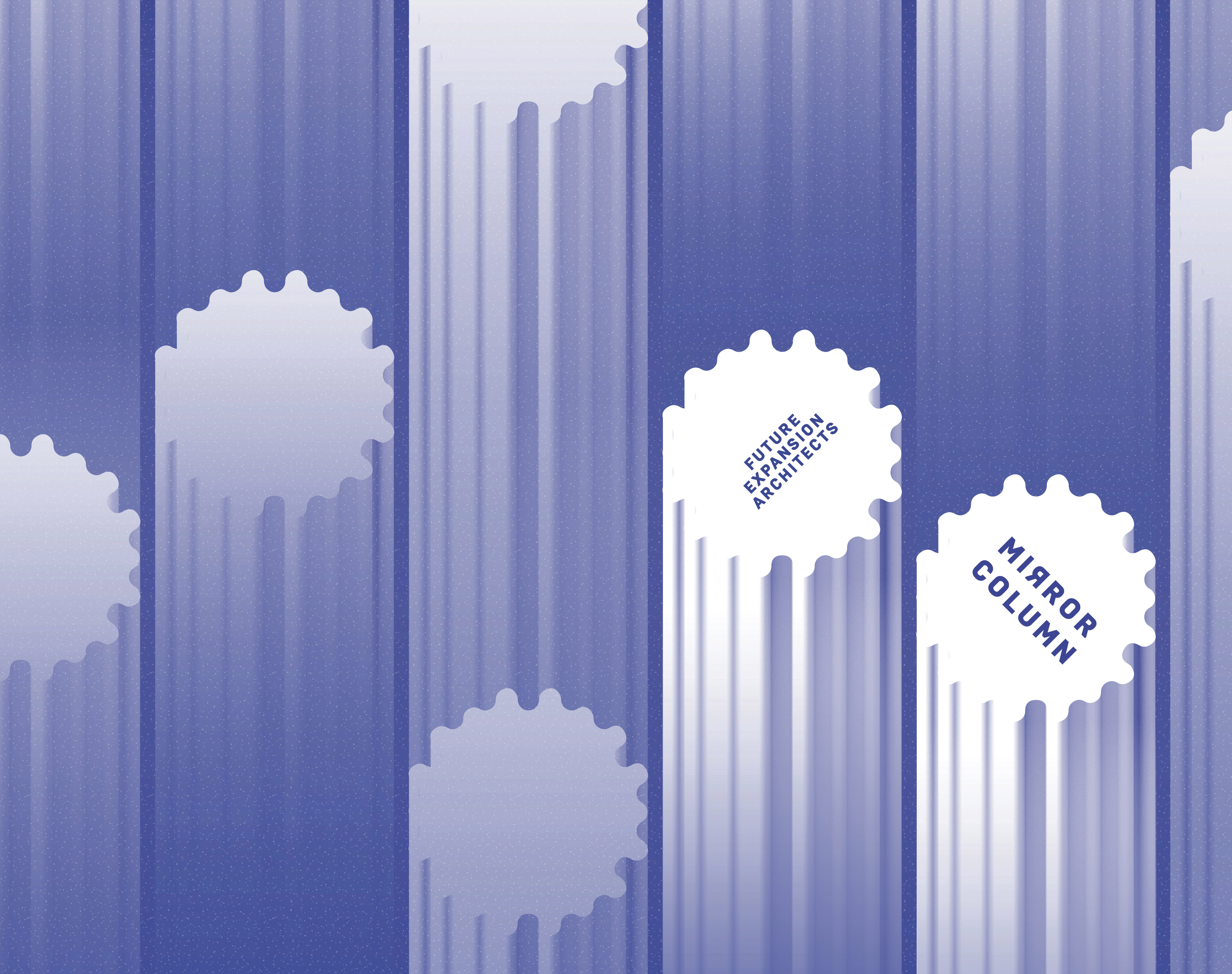 early concept of a column fragment
preliminary formal iterations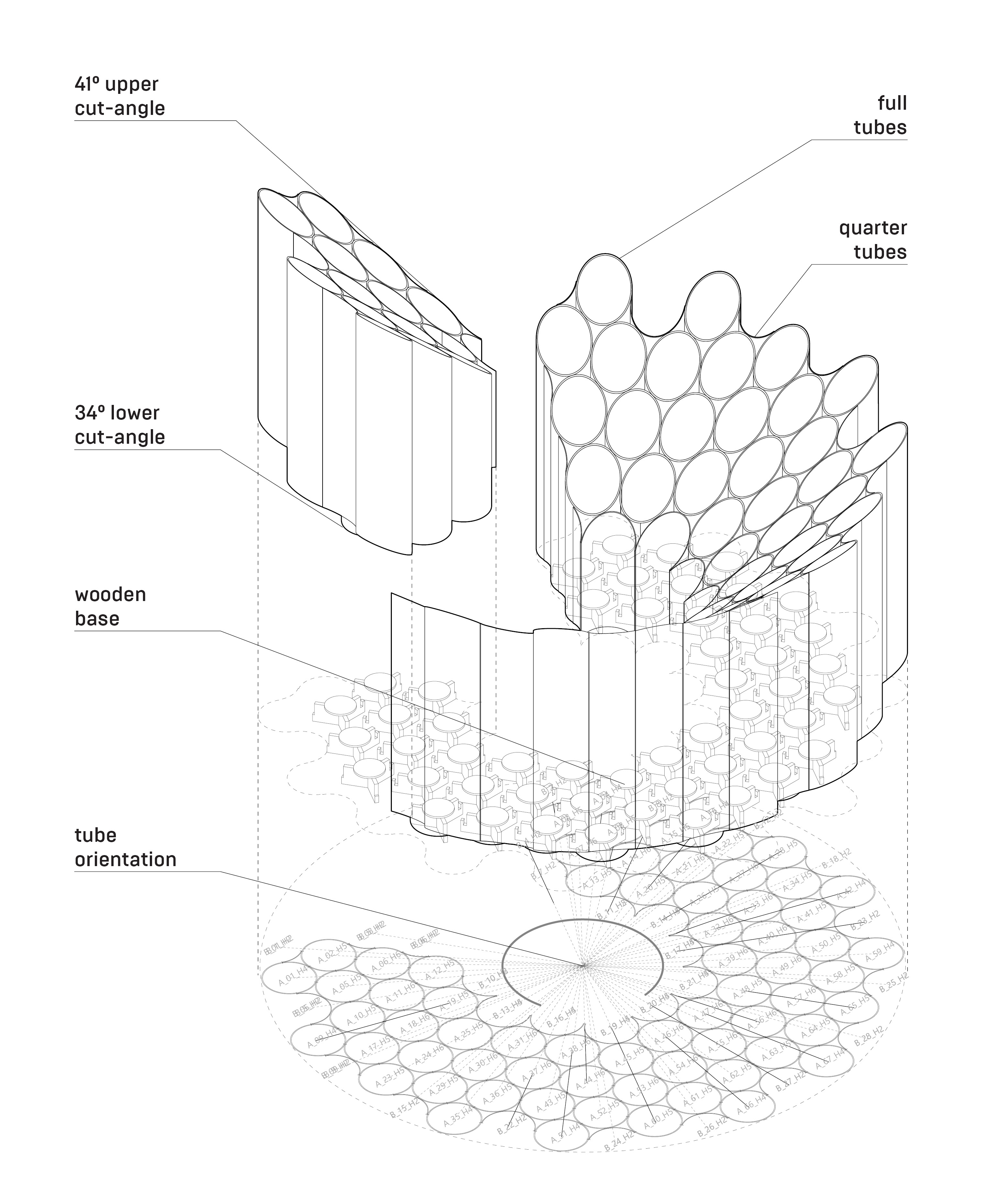 parametrically generated geometry
using computation to manage tube schedules
proposed fabrication plan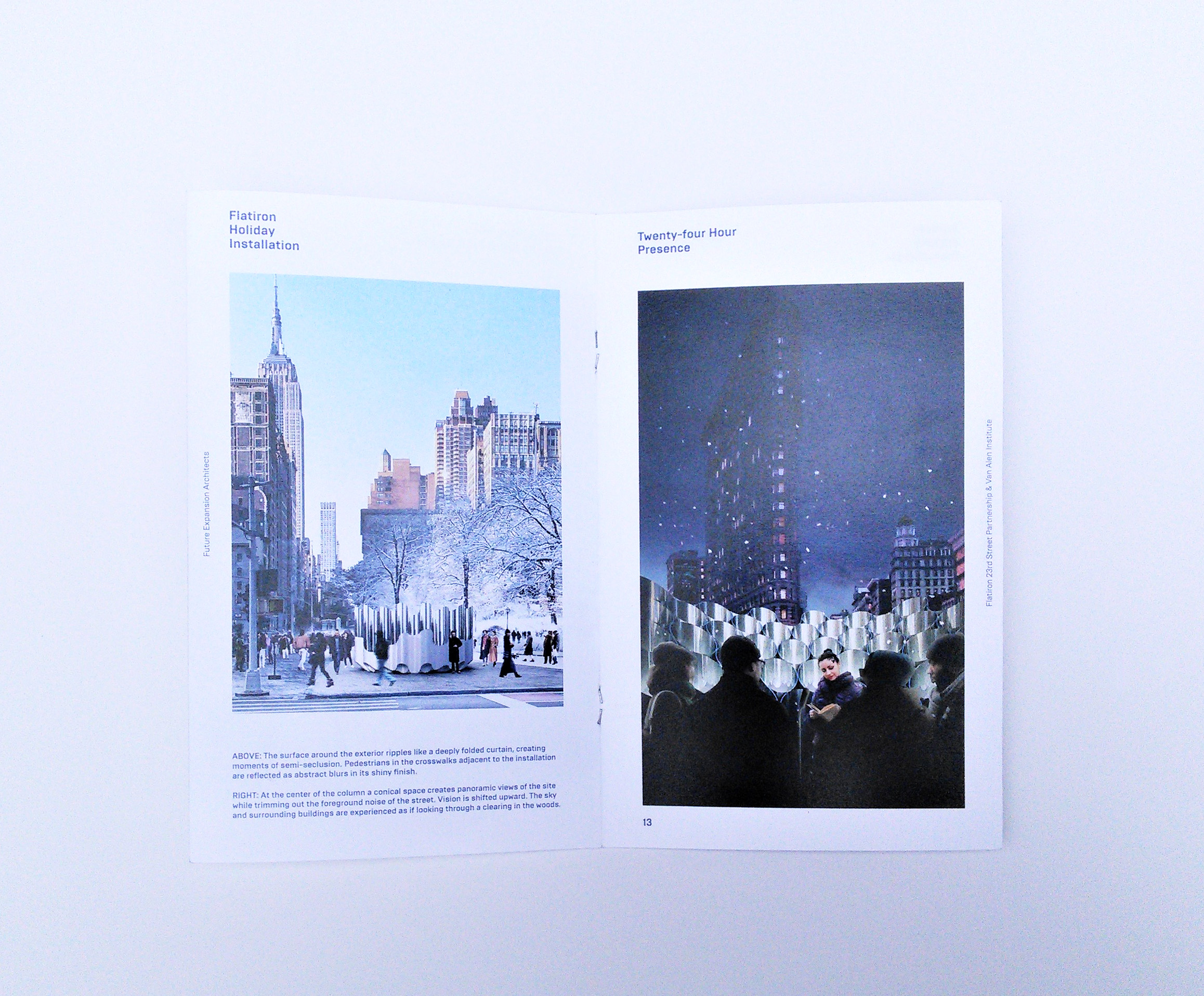 presentation model + design booklet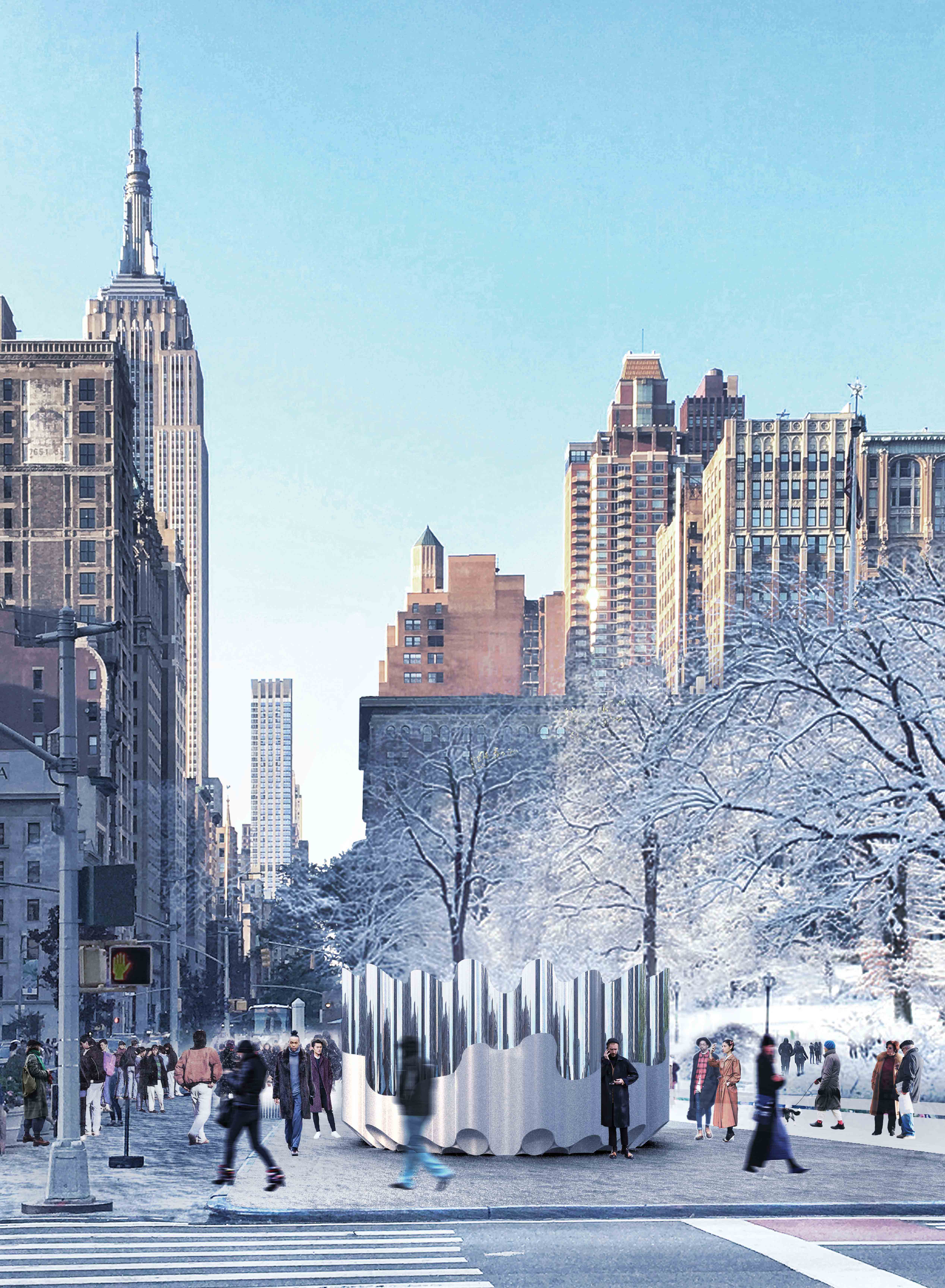 design visualizations
collaborating with New Motor on fabrication. Image courtesy: New Motor, Brooklyn