Underline Canopy
Entry for 2015 Royal Society of Arts (U.S.) Student Design Competition
The Underline Canopy is a proposal to transform Miami's Metro Rail stations and the underutilized urban spaces beneath. We envisioned a connected system of intermodal transit hubs that provide a variety of sustainable transportation options. A series of canopy structures shelter each station while funneling stormwater into a wetland filtration system to treat and buffer runoffs. The once neglected spaces underneath is revitalized into public parks, dotted with amenities for leisure and social interactions.
Program:
multi-modal transit stations
Team:
Kyle Stuart-Willis, Vincent Mai
Role:
site analysis, concept development, schematic design, design development, modeling, computational design, design visualization
Date:
2015
Location:
Miami, FL, USA
Award:
Royal Society of Arts Sustainable Design Practice Award

Special thanks to Karen Williams and Pivot Architecture for their review, and Idil Gumruk for assisting us in rendering.
The proposed station renovation interfaces sustainable transportation,
stormwater management, and revitalization of public spaces.
Miami's urban challenges lie in a nexus of
hydrology, ecology, transportation and urban planning
Underutilized space benethe the Miami's Metro Rail.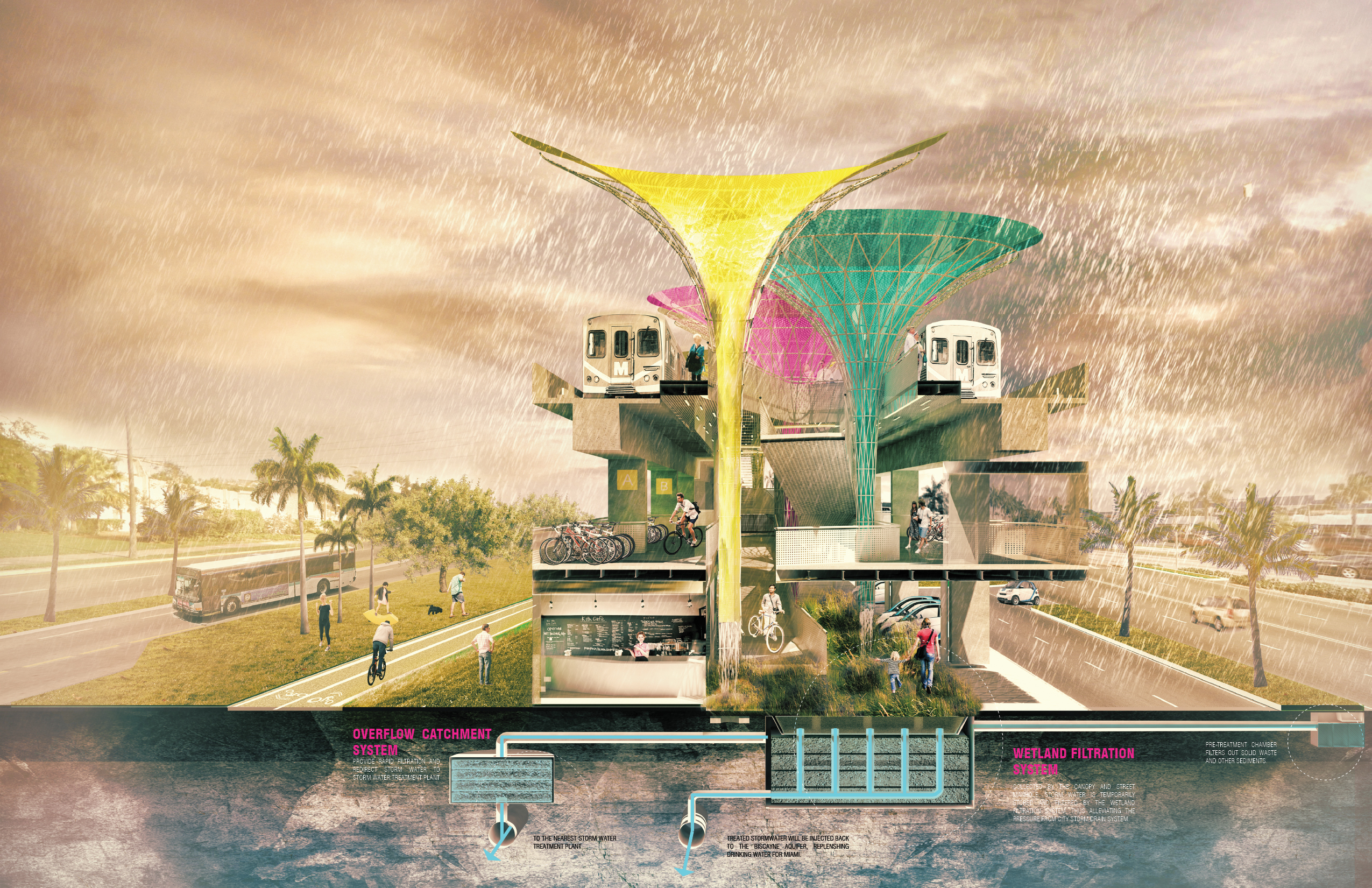 Proposed intermodal transit station
An integral part of Miami's vibrant public space.
Site / Floor Plans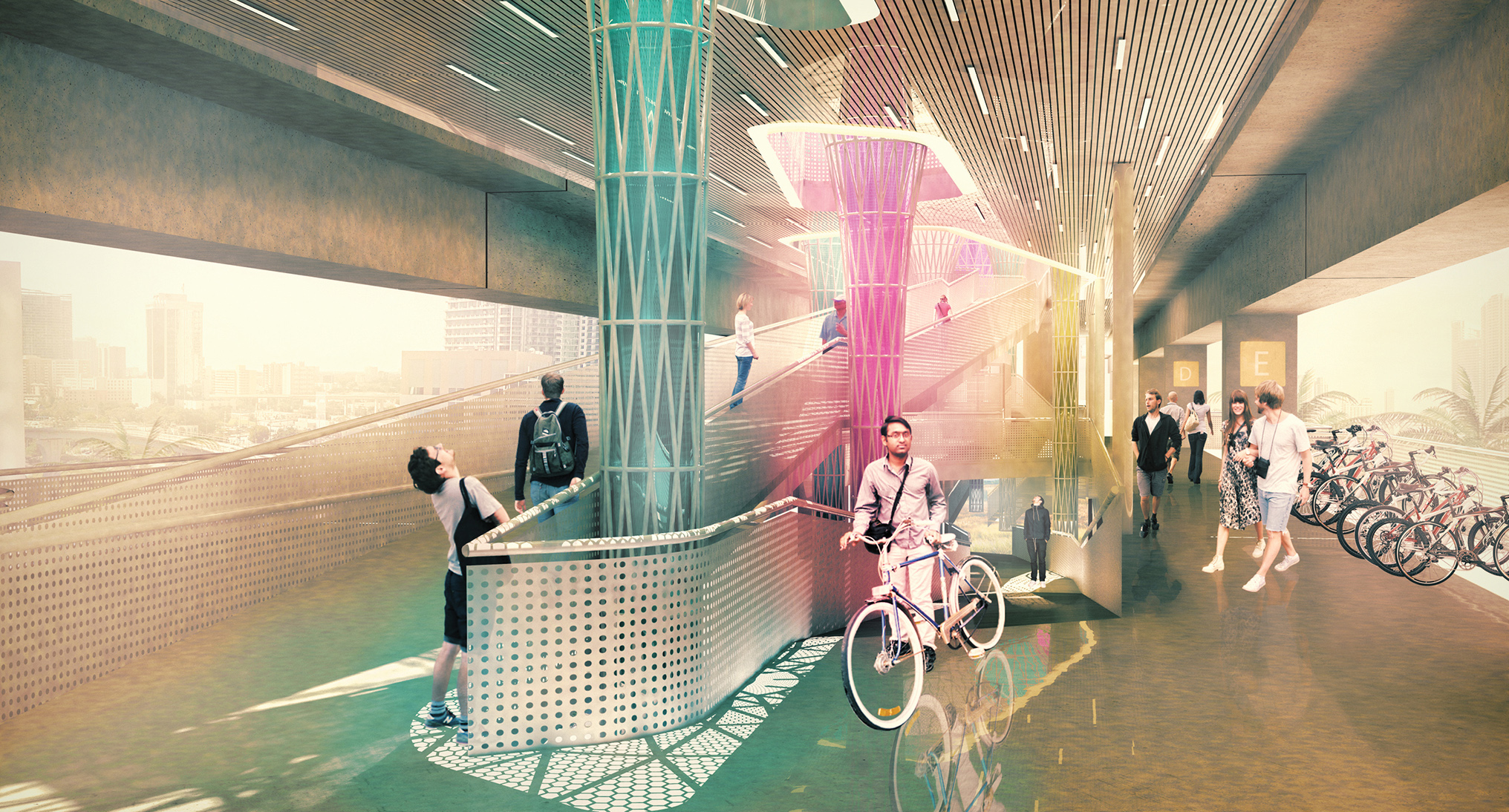 The canopies filter and direct sunlight down to the mezzanine level
while celebrating proactive stormwater catchment.

On the platform level, the canopies shelter commuters from Miami's tropical sun and rain.

Custom planning tool optimizes the distribution of neighborhoodscale transit hubs. The computation accounts for existing transit networks, population density, and contaminated urban sites.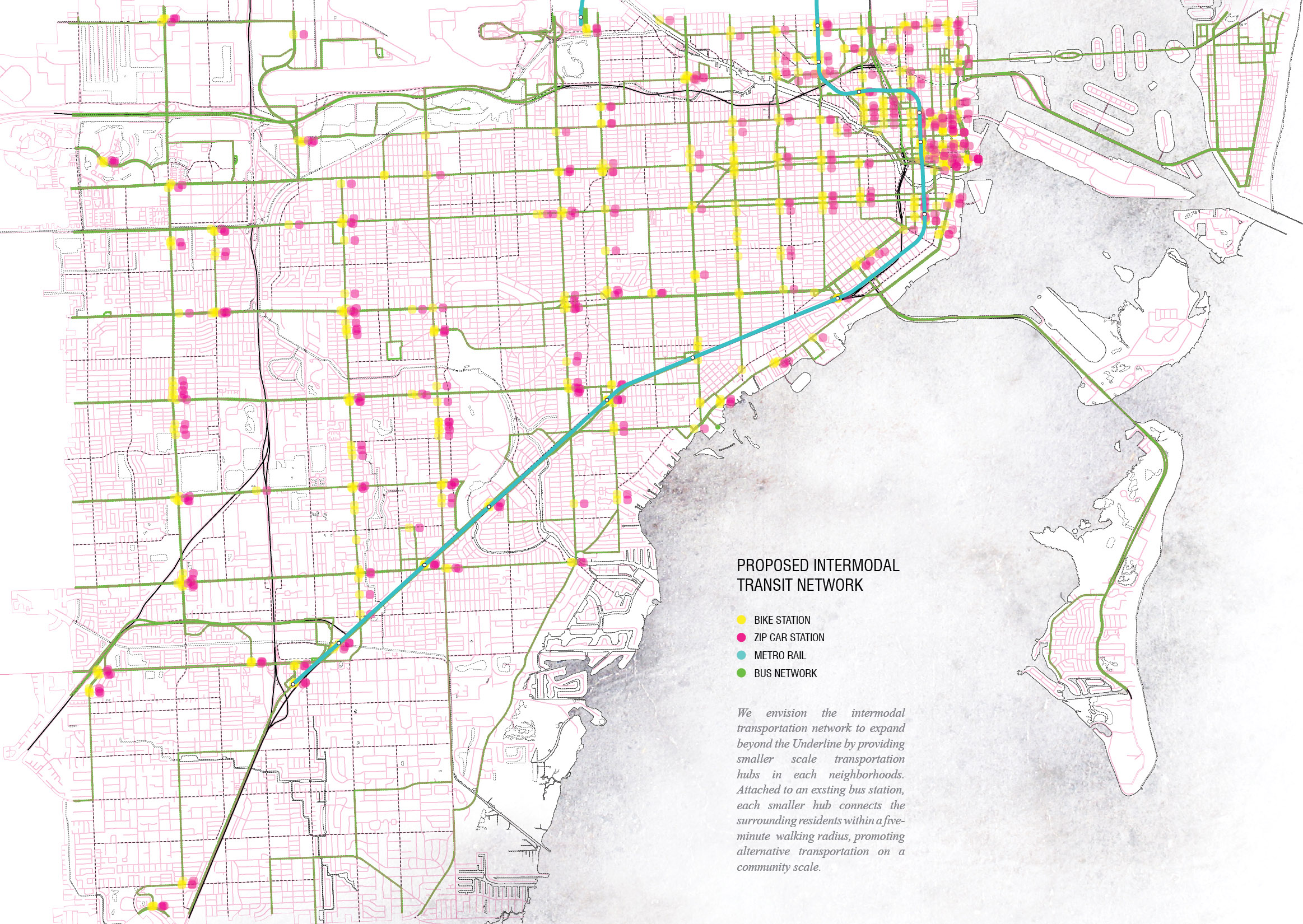 These smaller intermodal hubs bridge the gap between transit corridors and neighborhood transit demand while promoting distributed stormwater and remediation treatment.