Underline Canopy
Entry for 2015 Royal Society of Arts (U.S.) Student Design Competition
The Underline Canopy is a sequence of proposed human-scale hubs to connect the urban hydrology, ecology, public space, and sustainable transportation of Miami. With growing populations and a finite space of developable land, Miami needs a new transportation infrastructure. Climate change's effect on Miami's hydrology is causing the water table to rise resulting in major salt water infiltration into Miami's largest water supply. The effect of the increase in population and environmental changes extends beyond the city limits of Miami and into proximal ecosystems like the Everglades National Park. A viable solution to to these problems must be a design that serves as an interface between hydrology, ecology, transportation, and urban planning.
The space below the Miami metro rail is largely underutilized thus we are proposing that our intermodal transit nodes take advantage of this "underline" space. We envisioned the future of University Station as a part of an interconnected system that supports transit oriented development as well as provides a variety of "third spaces" for social interaction within the community. A vibrant canopy structure would not only provides shade and shelter, but also collect rainwater into a modular wetland filtration system to treat runoff from proximal roads and buildings. The modular wetland planter can be easily transplanted, thus encourages local communities to participate in ecological restoration. The Underline Canopy builds off an existing infrastructure to create a connected system of sustainable transportation that supports the densification of the city, encourages social interaction, and restores the hydrology and ecology of Miami.
Program:
multi-modal transit stations
Team:
Kyle Stuart-Willis, Vincent Mai
Role:
site analysis, concept development, schematic design, design development, modeling, computational design, design visualization
Date:
2015
Location:
Miami, FL, USA
Award:
Royal Society of Arts Sustainable Design Practice Award

Special thanks to Karen Williams and Pivot Architecture for their review, and Idil Gumruk for assisting us in rendering.
proposed stormwater catchment integration
Miami's urban challenges lie in a nexus of
hydrology, ecology, transportation and urban planning
under-utilized space benethe the Miami's metro rail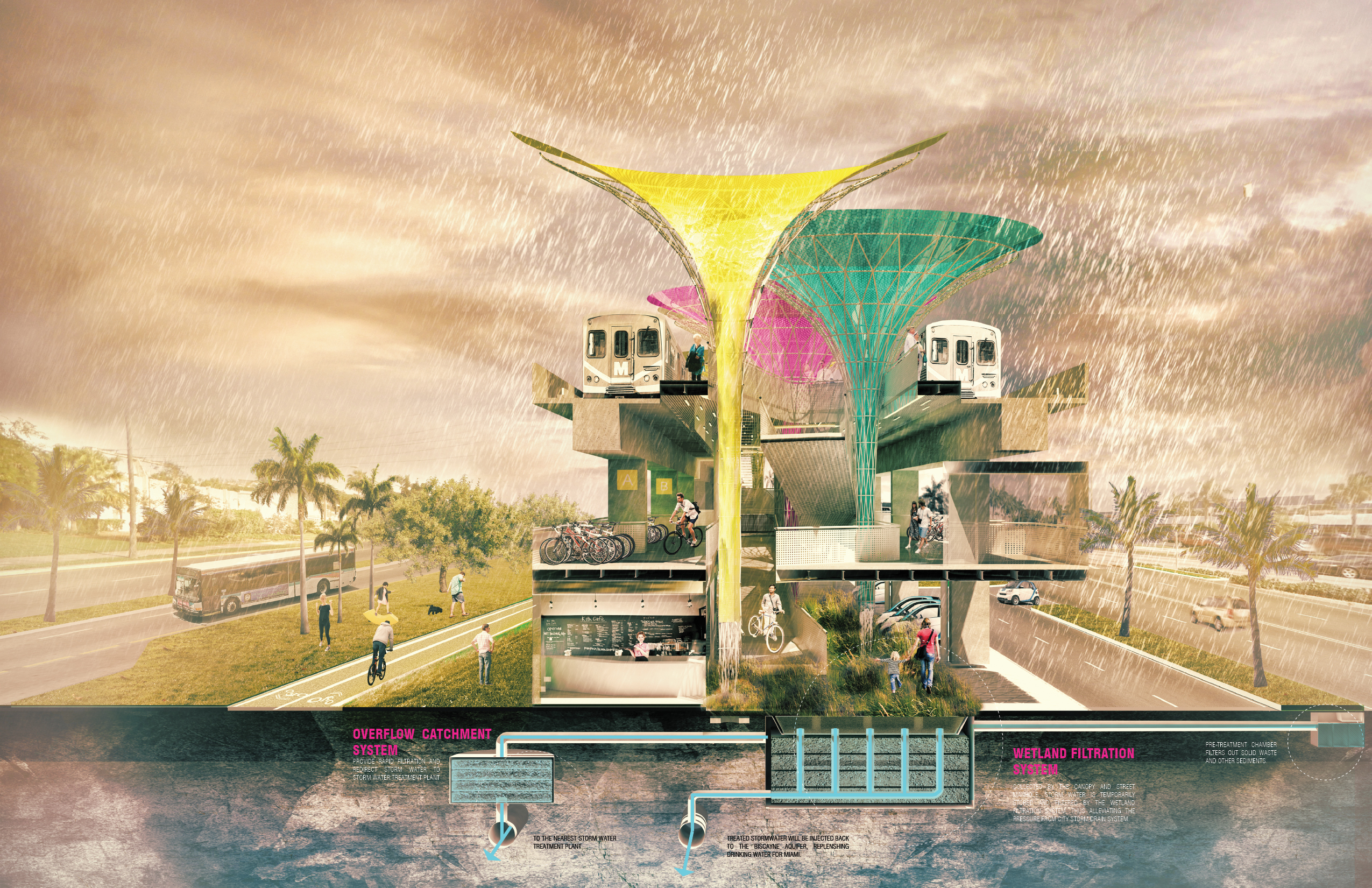 Proposed multi-modal transit station

Exploded Axonometric

The proposed multi modal transit hub serves as an integral part of a vibrant public space in Miami. It promotes Transit Oriented Development, increase urban density with mix used buildings and enrich the city fabric.
Site / Floor Plans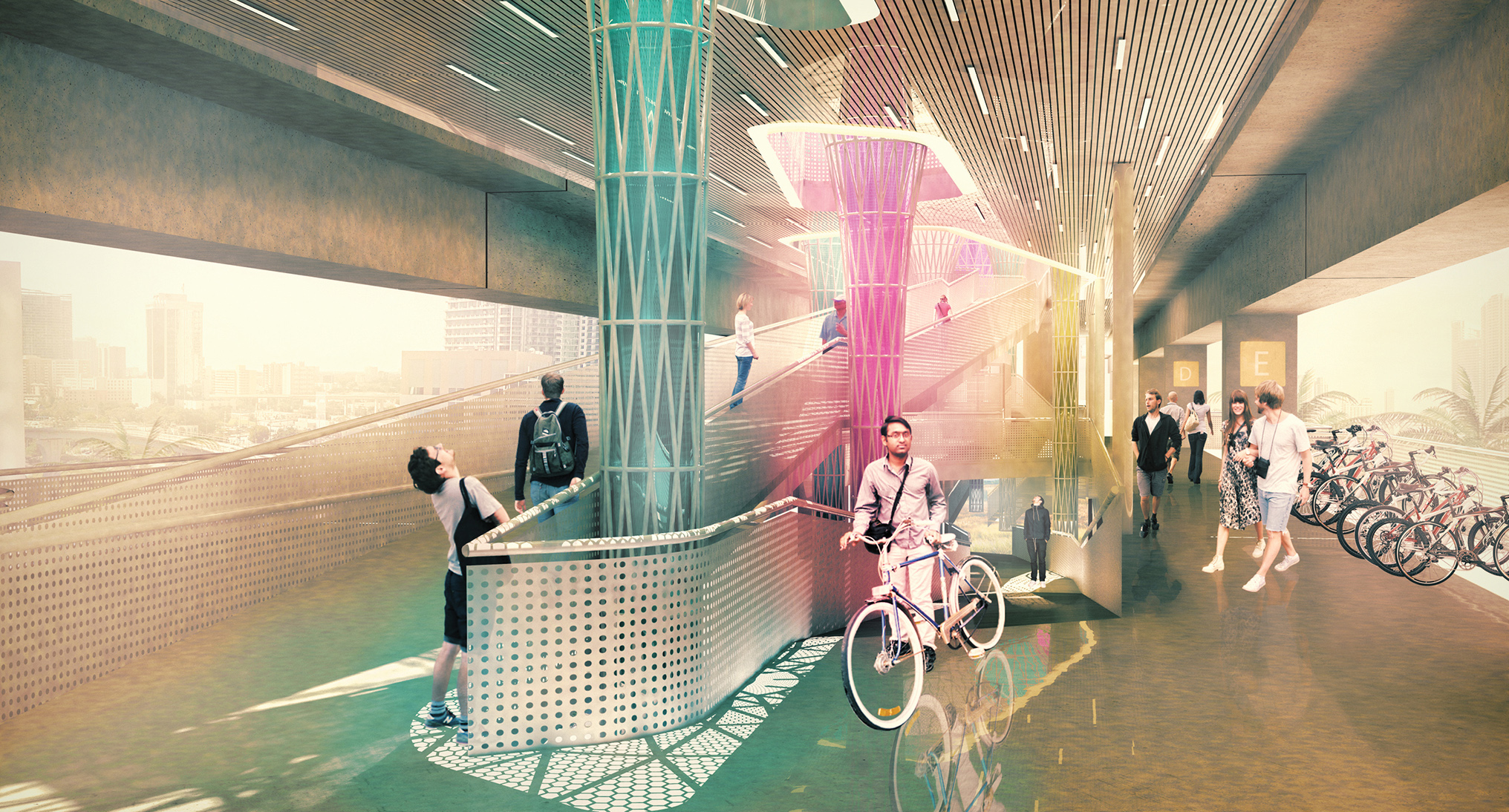 The canopies filter and direct sunlight down to the mezzanine level while celerating the movement of the collected water.

The vibrant canopies shelter the metrorail platform from Miami's tropical sun and rain. The vibrant canopies shelter the metrorail platform from Miami's tropical sun and rain.

Custom GIS computation distributes modes of transportation into Miami's transit network.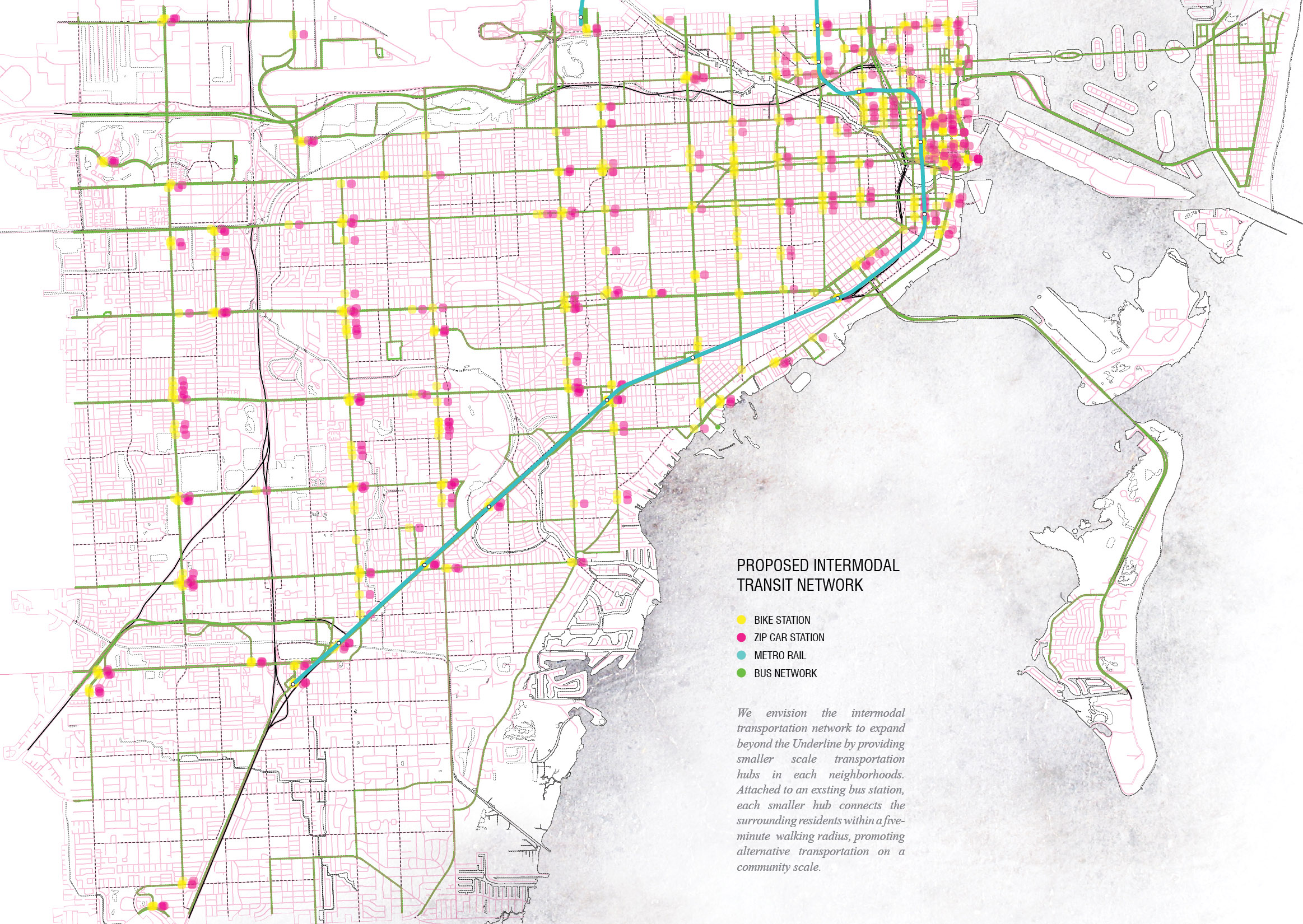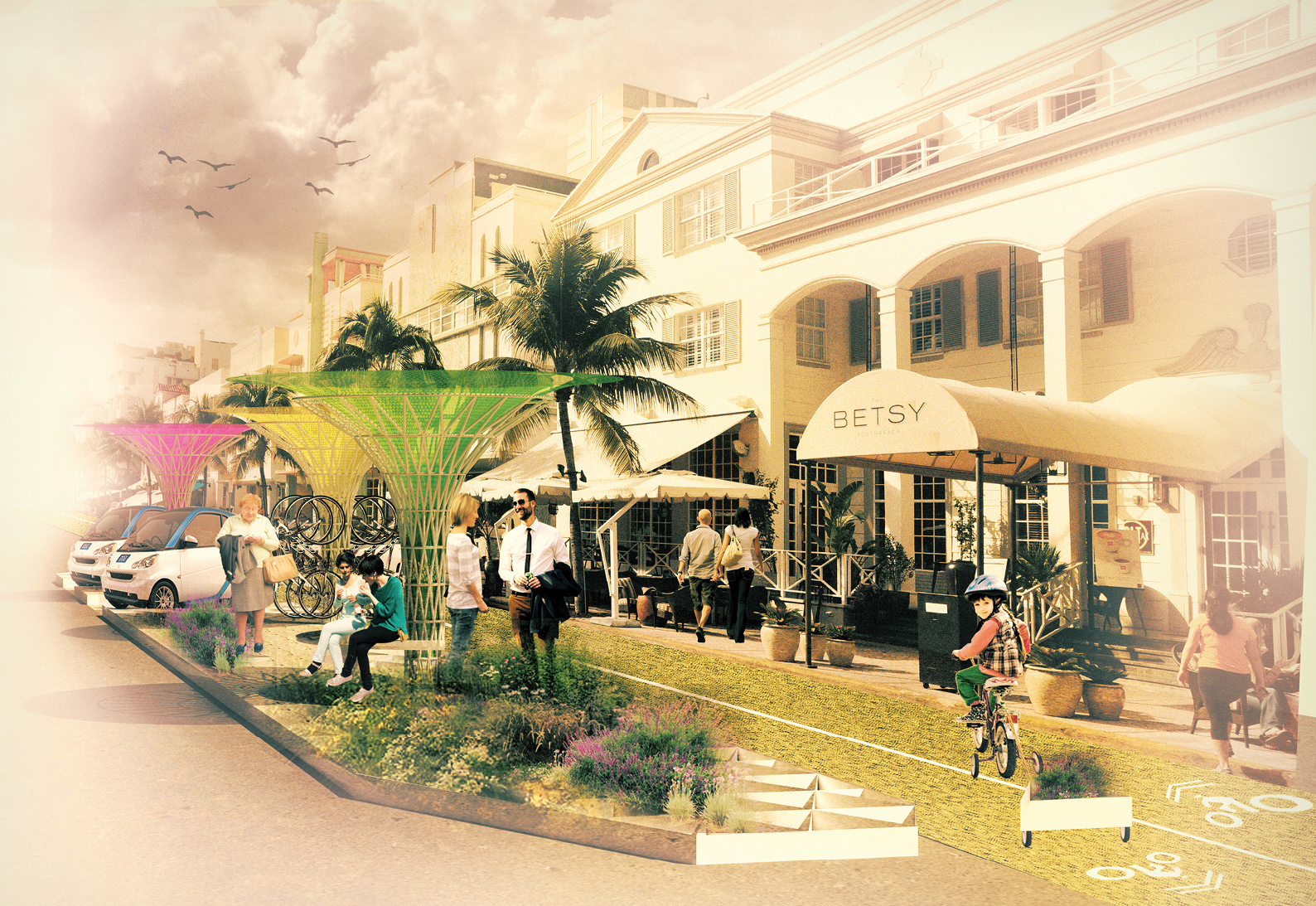 Small-scale local transit hub